Chester County's Propane Supplier
MAZ Propane: The Most Trusted Propane Supplier in Chester County
Welcome to MAZ Propane, the leading propane delivery service in Chester County. Offering a variety of propane delivery options, competitive prices, and flexible payment plans, we make it easy for homeowners and businesses all over southeastern PA to get the propane they need to keep their residential and commercial buildings warm all year round.  If you need a reliable propane service that you can trust to get your propane delivered when you need it most, look no further than MAZ Propane.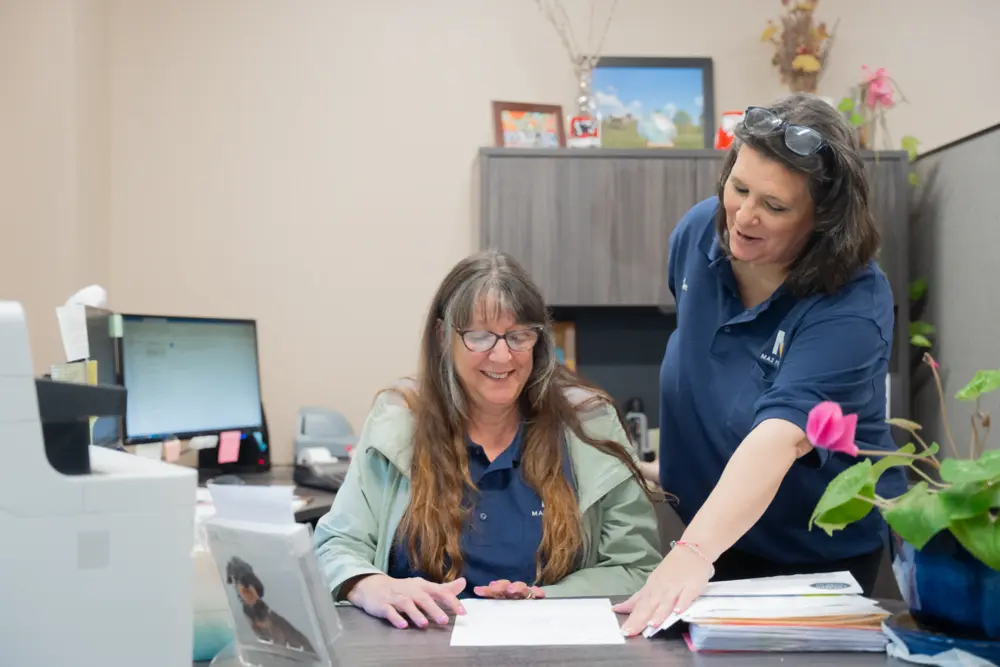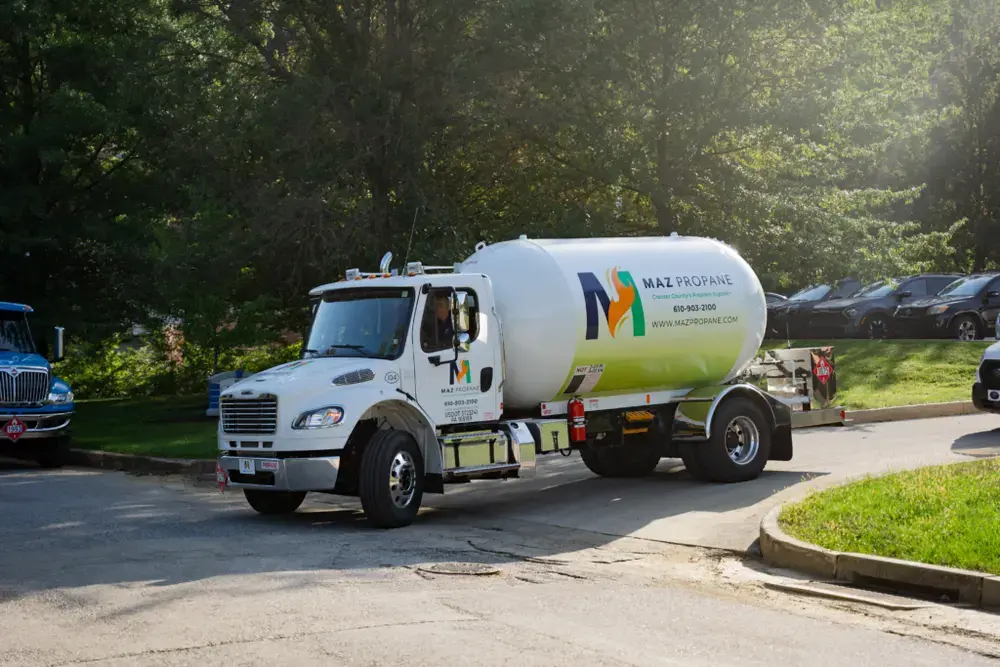 The Benefits of Propane Power
Propane offers a variety of benefits that other energy sources like electricity, natural gas, and fuel oil just can't compete with, making it the ideal choice for homes and businesses all over Southeastern, PA. 
Propane Is Efficient and Cost-Effective
Propane is incredibly energy-dense, which allows it to provide much more power and heat than electricity and natural gas. This efficiency isn't only good for the environment, but it can translate into significant cost savings. In fact, even though both electricity and natural gas tend to be cheaper per unit,  you'll be able to use much less propane to get the same results, saving you money.
Propane is Clean
Propane burns clean and produces much fewer hydrocarbons than other types of energy like heating oil, natural gas, and electricity. It's non-toxic, almost completely odorless, and insoluble, so it can't contaminate nearby water sources.  Because it's a gas, it's also unable to spill, pool, or leave any sort of residues or stains, making it an ideal choice for people who are concerned about the environment and air pollution.
Propane Is More Reliable Than Electricity
Propane isn't just cleaner and more efficient than electricity, it is also much more reliable. Propane is stored in a propane tank at your home or business, which means that you won't be dependent on the local power grid for heat. With propane, you'll never have to worry about downed power lines, blackouts, or surge pricing.
Propane Is Versatile
Propane isn't only used for heating. In fact, it can be used in a wide variety of applications around your home or business. From HVAC, water heating, and fireplaces to laundry, cooking, and refrigeration, propane's versatility is unmatched by any other.
Our comprehensive offerings of propane delivery and tank installation services make us a one-stop shop for all your propane needs, and we take pride in providing a superior level of customer service that other propane services just can't compete with. Whether you just need a reliable propane delivery service, or a company that can walk you through all the steps of converting your heating system to propane, we're always here to help. 
Propane Delivery
Our propane delivery service makes it easy for our customers to get the propane they need when they need it most. We pride ourselves on offering the most competitive prices in Chester County so that you can stay warm no matter what your budget is. You can even wait to order until demand and prices are at their lowest and store it for later.
We offer a number of propane delivery options so that you can choose the most convenient one for you. We'll gladly set you up with automatic deliveries, or you can simply give us a call when your tank is running low, and we'll bring some more propane right to your door. 
We can even install a tank level sensor that informs us when your tank gets down below a quarter full so that you'll never have to worry about planning ahead or running out.  No matter which option you prefer, we'll work with you to come up with a convenient solution that meets your needs and your budget. 
Propane Conversion
There are a ton of advantages to using propane in your home or business. From its increased efficiency and low cost to its low emissions and incredible versatility, there are plenty of reasons to choose to convert to propane. 
Once you decide that you're going to make the switch, we'll help you come up with a conversion plan that makes the process as quick and painless as possible. Then, we'll help you decide on an appropriately sized propane tank depending on the size of your home or commercial building and if you just plan to convert your HVAC system or would like to switch your water heater and cooking appliances to propane as well.
Power Your Home or Business with MAZ Propane
Have Questions or Need Propane Support?
Contact MAZ Propane Today!
Are you still unsure about making the switch to propane, or just have some simple questions about our delivery service? Then pick up the phone and give us a call. We're always here and happy to answer whatever questions you may have so that you can make a well-informed decision about whether our services are right for you. Don't wait until you have an empty tank. Call MAZ Propane today!